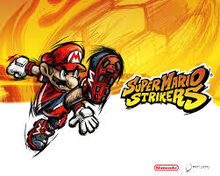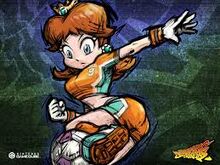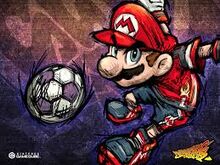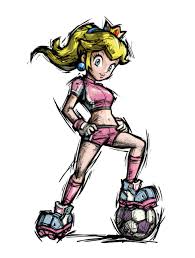 Super Mario Strikers is the last Mario game on the GameCube that is not a demo. It's the first Mario football game, and its sequel is Mario Strikers Charged, for the Wii. Each team only has five members. A sudden death feature keeps games from ending in draws. The characters are Mario, Luigi, Peach, Daisy, Yoshi, Donkey Kong, Wario, Waluigi, Toads, Koopas, Hammer Bros. Birdos, Kritter, Robo-Kritter, and Super Team.
Ad blocker interference detected!
Wikia is a free-to-use site that makes money from advertising. We have a modified experience for viewers using ad blockers

Wikia is not accessible if you've made further modifications. Remove the custom ad blocker rule(s) and the page will load as expected.