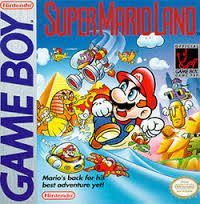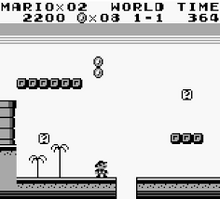 Super Mario Land is a launch title for the Gameboy. It is also for the 3DS Virtual Console. Unlike most Mario games, it takes place in Sarasaland, not the Mushroom Kingdom. Princess Daisy first appeared in this game. Its sequels are Super Mario Land 2: Six Golden Coins, and Wario Land: Super Mario Land 3. It is one of the shortest Mario games, and usually only takes 30 minutes to complete.
Ad blocker interference detected!
Wikia is a free-to-use site that makes money from advertising. We have a modified experience for viewers using ad blockers

Wikia is not accessible if you've made further modifications. Remove the custom ad blocker rule(s) and the page will load as expected.