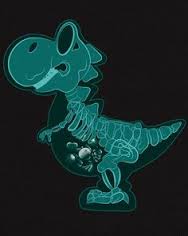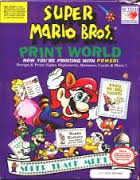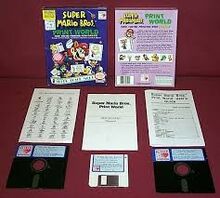 Super Mario Bros. Print World is a game for the Apple 2. It is a printing application that lets players print out pictures of Super Mario Bros. 3 characters. It did not get released outside of the United States. Greeting cards, signs, posters, banners, and calendars can be printed on it. It has become really obscure.
Ad blocker interference detected!
Wikia is a free-to-use site that makes money from advertising. We have a modified experience for viewers using ad blockers

Wikia is not accessible if you've made further modifications. Remove the custom ad blocker rule(s) and the page will load as expected.