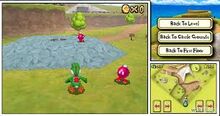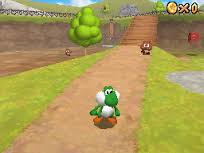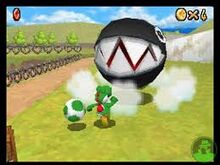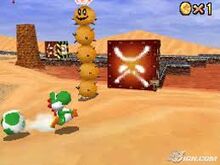 Super Mario 64 DS is a game for the DS. It is a remake of Super Mario 64 for the N64. It was called Super Mario 64 x 4 in development. The biggest change in it is that Luigi, Wario, and Yoshi are playable characters. Yoshi has a flutter jump, and can eat enemies and turn them into eggs. Wario can break heavy things with his weight, but he is slower. Luigi can float after backflipping, and he can walk on water for a short amount of time. It is technically a Yoshi game because he is the first playable character in it. The game was well received, but reviewers usually didn't like the controls.
Ad blocker interference detected!
Wikia is a free-to-use site that makes money from advertising. We have a modified experience for viewers using ad blockers

Wikia is not accessible if you've made further modifications. Remove the custom ad blocker rule(s) and the page will load as expected.