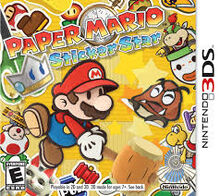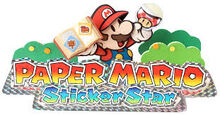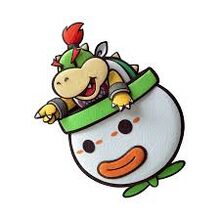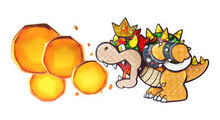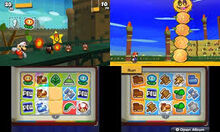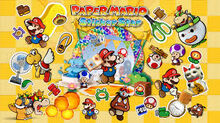 Paper Mario: Sticker Star is a game for the Nintendo 3DS. It is called Paper Mario: Super Seal in Japan. Its prequels are Paper Mario, Paper Mario: The Thousand Year Door, and Super Paper Mario. It is the first handheld Paper Mario game. It doesn't have as much plot as the other Paper Mario games. It has some platforming parts like in Super Paper Mario. Its RPG parts have a different system. Players can use stickers to kill enemies, and use the coins in the enemies to buy more stickers. The playable characters are Mario and Kersti. It was not as well received as the other Paper Mario games.
Ad blocker interference detected!
Wikia is a free-to-use site that makes money from advertising. We have a modified experience for viewers using ad blockers

Wikia is not accessible if you've made further modifications. Remove the custom ad blocker rule(s) and the page will load as expected.