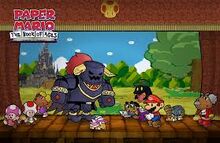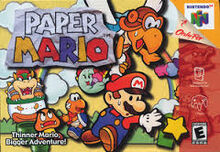 Paper Mario, called Mario Story in Japan, is a game for the N64 and IQue Player. It is the first game in the Paper Mario series. Its sequels are Paper Mario: The Thousand Year Door, Super Paper Mario, and Paper Mario: Sticker Star. It was based off of Super Mario RPG. It is the second Mario roleplaying game. It was going to be released for the N64DD, but was made early. It has more plot than most Mario games.
Ad blocker interference detected!
Wikia is a free-to-use site that makes money from advertising. We have a modified experience for viewers using ad blockers

Wikia is not accessible if you've made further modifications. Remove the custom ad blocker rule(s) and the page will load as expected.