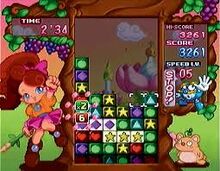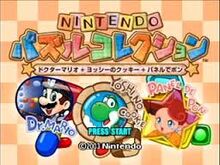 Nintendo Puzzle Collection is a Japan-only game for the GameCube. It includes Dr. Mario 64, Panel De Pon, and Yoshi No Cookie. The biggest difference is that Yoshi's Cookie got completely remade, and a story mode was added. The graphics in it were updated. It comes with link cables, so players can play the NES versions of the games on the NES.
Ad blocker interference detected!
Wikia is a free-to-use site that makes money from advertising. We have a modified experience for viewers using ad blockers

Wikia is not accessible if you've made further modifications. Remove the custom ad blocker rule(s) and the page will load as expected.