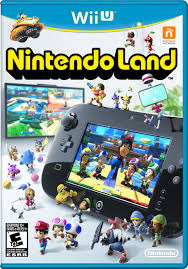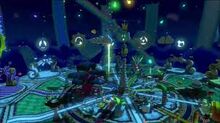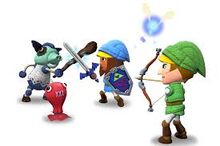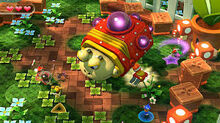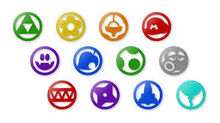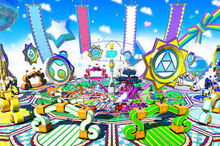 Nintendo Land is a launch title for the Wii U. The setting is a virtual theme park. It has twelve minigames. There are four minigames based off of the Mushroom Kingdom with Mario characters. In the US, Europe, and Australia, it comes with the Wii U Deluxe Set. The attractions are The Legend of Zelda: Battle Quest. Pikmin Adventure, Metriod Blast,Mario Chase, Luigi's Ghost Mansion, Animal Crossing: Sweet Day, Yoshi's Fruit Cart, Octopus Dance, Donkey Kong's Crash Course, Takamaru's Ninja Castle, Captain Falcon's Twisters Race, and Balloon's Trip Breeze.
Ad blocker interference detected!
Wikia is a free-to-use site that makes money from advertising. We have a modified experience for viewers using ad blockers

Wikia is not accessible if you've made further modifications. Remove the custom ad blocker rule(s) and the page will load as expected.