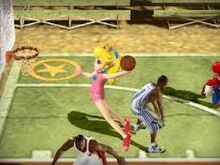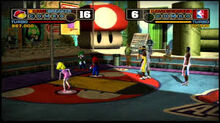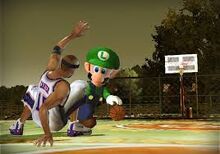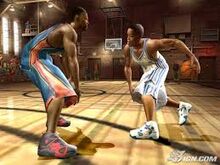 NBA Street V3 is a basketball video game for the GameCube. It is also for the Xbox and Playstation 2. Nintendo made a deal with EA Canada that they would out a few of their characters in their games, so that's why Mario, Luigi, and Peach are in it. The other playable characters are Ad-Rock, Antawn Jamison, Baron Davis, Biggie Little, Bill Walton, Bonafide, LeBron James, MCA, Mike D, Osmosis, Peja Stojakovic, Shaquille O'Neal, Stephen Jackson, Stretch, Takashi, and Wilt Chamberlain.
Ad blocker interference detected!
Wikia is a free-to-use site that makes money from advertising. We have a modified experience for viewers using ad blockers

Wikia is not accessible if you've made further modifications. Remove the custom ad blocker rule(s) and the page will load as expected.