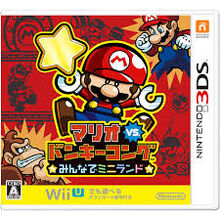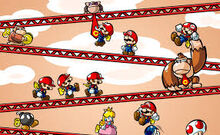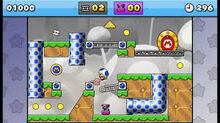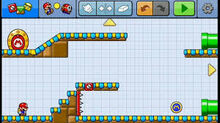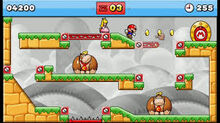 Mario vs. Donkey Kong: Tipping Stars is a game for the Wii U and 3DS. It is the sixth Mario vs. Donkey Kong game. In it, players can share custom levels on Miiverse. New Minis and parts can be bought in the Workshop Store. Also, players can gigue taxch other stars after playing their stages. It is digital in every country besides Japan. The gameplay is very similar to the other Mario vs. Donkey Kong. The characters are Mario, Donkey Kong, Pauline, Mini Mario, Mini Toad, Mini Peach, Mini Donkey Kong, Mini Pauline, Mini Luigi, Mini Gold Mario, and Mini Cursed Mario.
Ad blocker interference detected!
Wikia is a free-to-use site that makes money from advertising. We have a modified experience for viewers using ad blockers

Wikia is not accessible if you've made further modifications. Remove the custom ad blocker rule(s) and the page will load as expected.