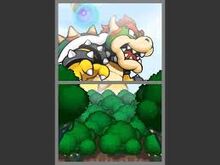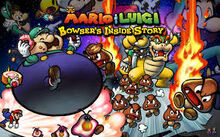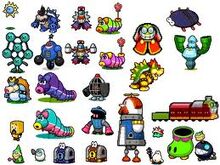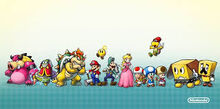 Mario and Luigi: Bowser's inside Story is a game for the DS. Its prequels are Superstar Saga and Partners in Time. Its sequels are Dream Team and Paper Jam. In it, Fawful gives the Toads a disease called the Blorbs. Then, he tricks Bowser into eating a vacuum shroom, and he swallows Toadsworth, some Toads, Mario, Luigi, and Peach. The ranks for Mario and Luigi are Mushroom, Shell, Fire Flower, Shine Sprite, Star, and Rainbow. Bowser's ranks are Bronze Boss, Silver Boss, Gold Boss, and Final Boss.
Ad blocker interference detected!
Wikia is a free-to-use site that makes money from advertising. We have a modified experience for viewers using ad blockers

Wikia is not accessible if you've made further modifications. Remove the custom ad blocker rule(s) and the page will load as expected.