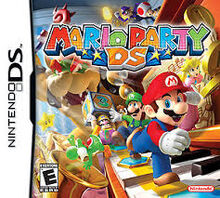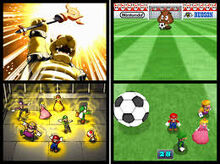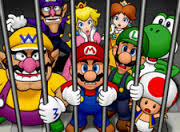 Mario Party DS is a game for the DS. It is the eleventh game in the Mario Party series (thirteenth in Japan) and the third handheld one. It is also the last Mario Party game developed by Hudson Soft, because they got takes over by Nd Cube. It is unique because it shrinks characters so they can compete in a Mega World. The playable characters are Mario, Luigi, Peach, Daisy, Wario, Waluigi, Toad, and Yoshi. The hosts are Wiggler, Toadette, Diddy Kong, Kamek, Bowser, Piranha Plant, Hammer Bros., and Dry Bones.
Ad blocker interference detected!
Wikia is a free-to-use site that makes money from advertising. We have a modified experience for viewers using ad blockers

Wikia is not accessible if you've made further modifications. Remove the custom ad blocker rule(s) and the page will load as expected.