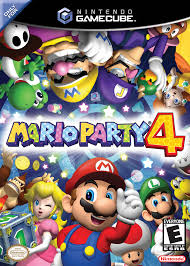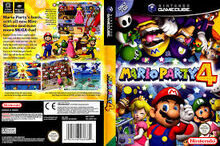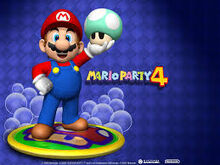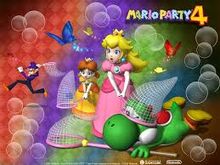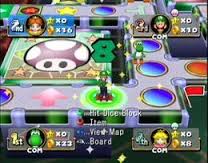 Mario Party 4 is one of four Mario Party games for the GameCube. It is the first one. It was made by Hudson Soft. There are traditional boardgames, minigames, and items. It is the first Mario Party game where players can team up. It won the Family Game Of The Year Award. The characters are Mario, Luigi, Peach, Daisy, Yoshi, Donkey Kong, Wario, Waluigi, Toad, Koopa Troopa, Shy Guy, Boo, Koopa Kid, and Bowser.
Ad blocker interference detected!
Wikia is a free-to-use site that makes money from advertising. We have a modified experience for viewers using ad blockers

Wikia is not accessible if you've made further modifications. Remove the custom ad blocker rule(s) and the page will load as expected.