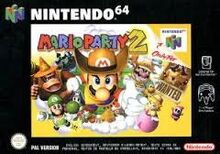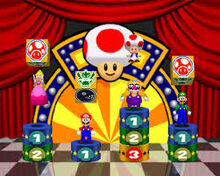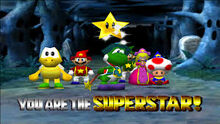 Mario Party 2 is a game for the N64. It is one of three Mario Party games for the N64. Battle, Item, and Duel minigames were introduced is Mario Party 2. It is similar to the original, but has a feature where players can add their own rules. The playable characters are Mario, Luigi, Peach, Yoshi, Wario, and Donkey Kong. It is the only Mario Party game on the Wii Virtual Console.
Ad blocker interference detected!
Wikia is a free-to-use site that makes money from advertising. We have a modified experience for viewers using ad blockers

Wikia is not accessible if you've made further modifications. Remove the custom ad blocker rule(s) and the page will load as expected.