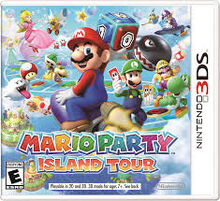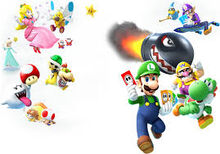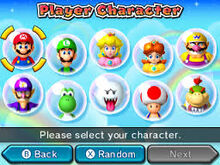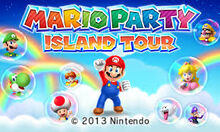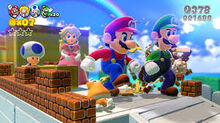 Mario Party: Island Tour is a game for the 3DS. It is the twelfth Mario Party game, and the seventeenth in Japan. It is the second Mario Party game made by Nd Cube. In it, four players can play at the same time using one game card, like Mario Party DS. The five modes are Party, Mini-games, Streetpass Mini-games, Bowser's Tower, and Collectables. The playable characters are Mario, Luigi, Peach, Daisy, Yoshi, Wario, Waluigi, Toad, Boo, and Bowser Jr., who is unlockable.
Ad blocker interference detected!
Wikia is a free-to-use site that makes money from advertising. We have a modified experience for viewers using ad blockers

Wikia is not accessible if you've made further modifications. Remove the custom ad blocker rule(s) and the page will load as expected.