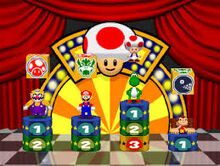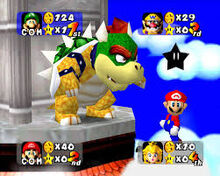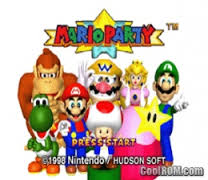 Mario Party is a game for the N64. It is the first Mario Party game, and one of three on the N64. It was based off of a board game for the N64. There are six playable characters, Mario, Luigi, Peach, Yoshi, Wario, and Donkey Kong. There are also Toads. There are several modes. The title screen changes when a character wins a board. It is the 20th best selling game on the N64.
Ad blocker interference detected!
Wikia is a free-to-use site that makes money from advertising. We have a modified experience for viewers using ad blockers

Wikia is not accessible if you've made further modifications. Remove the custom ad blocker rule(s) and the page will load as expected.