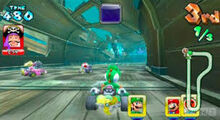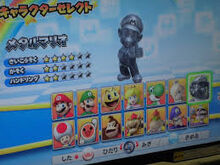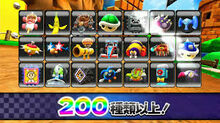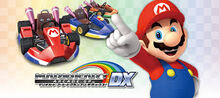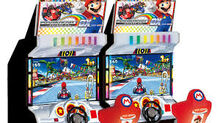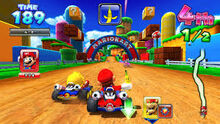 Mario Kart Arcade DX is an arcade game. It was made in Japan, and is the sequel to Mario Kart Arcade GP and Mario Kart Arcade GP 2. It was made by Namco Bandai Games. The modes are Grand Prix, Clone Battle, and two-player. There are seven karts. The playable characters are Mario, Fire Mario, Luigi, Ice Luigi, Pac-Man, Peach, Yoshi, Red Yoshi, Black Yoshi, Waluigi, Baby Mario, Baby Peach, Toad, Blue Toad, Don-Chan, Strawberry Don-Chan, Bowser Jr., Donkey Kong, Bowser, Dry Bowser, Wario, Rosalina, Metal Mario, and Gold Mario.
Ad blocker interference detected!
Wikia is a free-to-use site that makes money from advertising. We have a modified experience for viewers using ad blockers

Wikia is not accessible if you've made further modifications. Remove the custom ad blocker rule(s) and the page will load as expected.