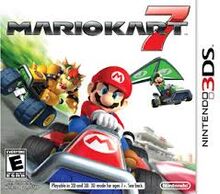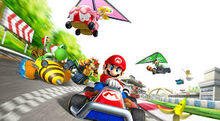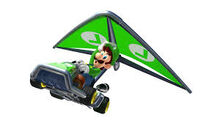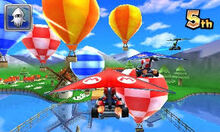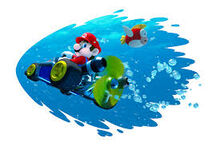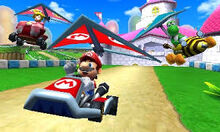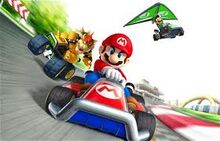 Mario Kart 7 is a game for the Nintendo 3DS. It's the ninth Mario Kart game, and the seventh main-series one. It's the first Mario Kart game to be made by more that one developer. The main new feature is the gliding, which helps players get over big gaps. Its sequel is Mario Kart 8. It is also the first Mario Kart game with underwater tracks. Coins return in it as well.
Characters
Edit
Ad blocker interference detected!
Wikia is a free-to-use site that makes money from advertising. We have a modified experience for viewers using ad blockers

Wikia is not accessible if you've made further modifications. Remove the custom ad blocker rule(s) and the page will load as expected.