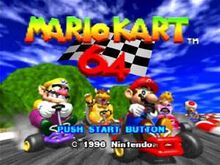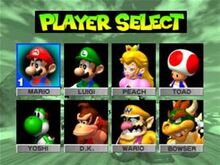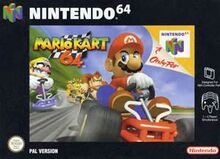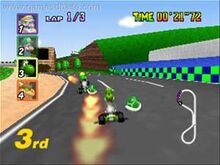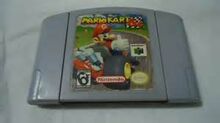 Mario Kart 64 is a game for the N64. It was one of the first Mario Kart games. There are new features, like Item Boxes and Drifting. Wario Stadium and Double Deck are the only Battle Courses that haven't appeared in other Mario Kart games. It is one of the first 3D Mario games. It is considered to be one of the best Nintendo games of all time. The characters are Mario, Luigi, Peach, Toad, Yoshi, Donkey Kong, Wario, and Bowser.
Ad blocker interference detected!
Wikia is a free-to-use site that makes money from advertising. We have a modified experience for viewers using ad blockers

Wikia is not accessible if you've made further modifications. Remove the custom ad blocker rule(s) and the page will load as expected.