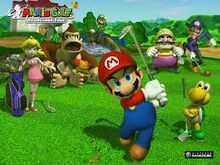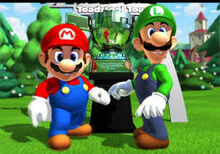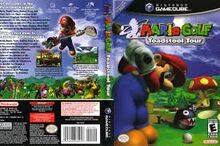 Mario Golf: Toadstool Tour is a game for the GameCube. It is the third Mario Golf game. It earned a Player's Choice rating. It is a lot different that the first two games. There is a camera change feature, and it uses 3D renders. There are manual and automatic swings. It is pretty obscure. The playable character are Mario, Luigi, Peach, Daisy, Yoshi, Koopa Troopa, Donkey Kong, Diddy Kong, Wario, Waluigi, Birdo, Bowser, Bowser Jr., Boo, Shadow Mario, Neil, and Ella and Petey Pirahna.
Ad blocker interference detected!
Wikia is a free-to-use site that makes money from advertising. We have a modified experience for viewers using ad blockers

Wikia is not accessible if you've made further modifications. Remove the custom ad blocker rule(s) and the page will load as expected.