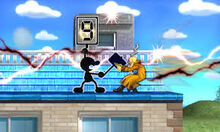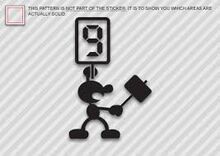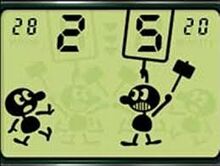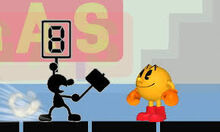 Judge is a Game and Watch game. It is the fifth Game and Watch game. It was included in Game and Watch Gallery 3 as a mini-game. It was also downloadable on the DSI Ware. In it, two characters have to hit characters with smaller numbers than them with a hammer, and run away from characters with bigger numbers than them. One of Mr. Game and Watch's moves in Super Smash Bros. Melee is based off of this game.
Ad blocker interference detected!
Wikia is a free-to-use site that makes money from advertising. We have a modified experience for viewers using ad blockers

Wikia is not accessible if you've made further modifications. Remove the custom ad blocker rule(s) and the page will load as expected.