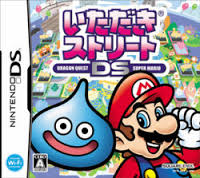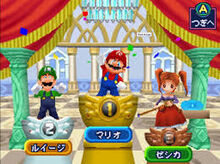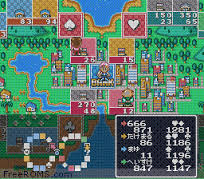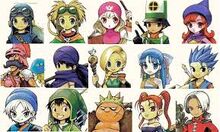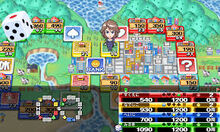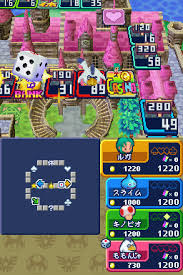 Itadaki Street DS is a game for the DS. It is the sequel to Fortune Street. It was only released in Japan. It is similar to Mario Party, because it has board games and mini-games. It has Mario and Dragon Quests in it. The playable characters are Mario, Luigi, Yoshi, Peach, Donkey Kong, Wario, Daisy, Waluigi, Birdo, Bowser, Toad, Slime, Angelo, Jessica, Pudding, Bianca, Dragon Lord, Alena, Kiryl, Yangus, Hassan, and Platypunk. The supporting characters are Lakitu, Healing Slime, and the Dancing Jewels.
Ad blocker interference detected!
Wikia is a free-to-use site that makes money from advertising. We have a modified experience for viewers using ad blockers

Wikia is not accessible if you've made further modifications. Remove the custom ad blocker rule(s) and the page will load as expected.