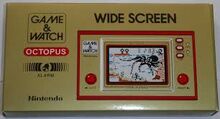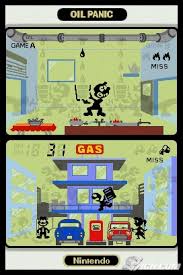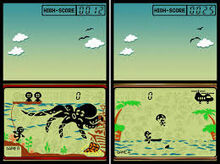 Game and Watch is a limited game for the DS. When it was released, players had to have a Club Nintendo service in Japan to get it. It has three Game and Watch complications. It was released in other countries later. It has a sequel, Game and Watch Collection 2, which also has a new game, Parachute x Octopus, which is a combination of the Game and Watch games Parachute and Octopus. It includes the games Oil Panic, Donkey Kong, and Green House. The characters are Station Helper, Boss, GAS Customer, Mario, Donkey Kong, Pauline, Stanley, Worm, and Spider.
Ad blocker interference detected!
Wikia is a free-to-use site that makes money from advertising. We have a modified experience for viewers using ad blockers

Wikia is not accessible if you've made further modifications. Remove the custom ad blocker rule(s) and the page will load as expected.