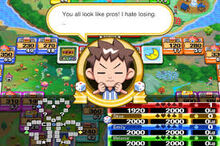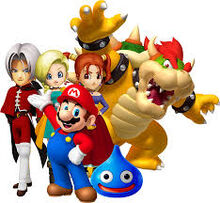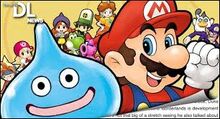 Fortune Street is a spin-off Mario game for the Wii. It is called Boom Street in Europe and Japan. It is the sequel to the DS game Itadaki Street. Unlike Itadaki Street, it was released outside of Japan. There is a four-player mode in it. It is a little like Mario Party. Players roll dice to go around a board to take advantage of the economy. It is considered one of the weirdest Mario spin-offs. The playable characters are Mario, Luigi, Yoshi, Bowser, Toad, Donkey Kong, Wario, Waluigi, Daisy, Birdo, Diddy Kong, Bowser Jr., Peach, Slime, Princesa, Kiryl, Yangus, Angelo, Platypunk, Blanca, Alena, Carver, Stella, Jessica, Dragonlord, and Patty.
Ad blocker interference detected!
Wikia is a free-to-use site that makes money from advertising. We have a modified experience for viewers using ad blockers

Wikia is not accessible if you've made further modifications. Remove the custom ad blocker rule(s) and the page will load as expected.