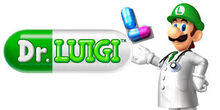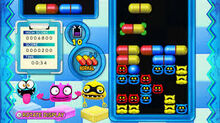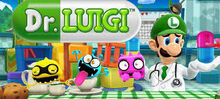 Dr. Luigi is a game for the Wii U Nintendo E-Shop. It is called Dr. Luigi and Bacteria Extermination in Japan. It's the sixth Dr. Mario game. It is similar to the rest of the series. The game modes are Operation L, Retro Remedy, Virus Buster, and Online Mode. Some of the music is from Dr. Mario Online RX.
Ad blocker interference detected!
Wikia is a free-to-use site that makes money from advertising. We have a modified experience for viewers using ad blockers

Wikia is not accessible if you've made further modifications. Remove the custom ad blocker rule(s) and the page will load as expected.