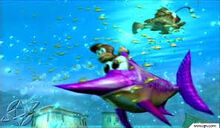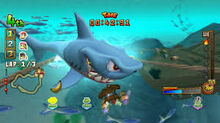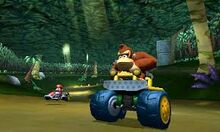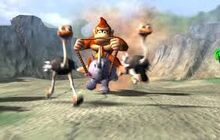 Donkey Kong is a cancelled GameCube game made by RareWare. It would have been the sequel to Diddy Kong Racing. RareWare was sold to Microsoft, so the game was cancelled. It was going to be made for the Xbox as Sabreman Stampede. The playable characters were Tiny Kong, Diddy Kong, Taj the Genie and Kiddy Kong.
Ad blocker interference detected!
Wikia is a free-to-use site that makes money from advertising. We have a modified experience for viewers using ad blockers

Wikia is not accessible if you've made further modifications. Remove the custom ad blocker rule(s) and the page will load as expected.