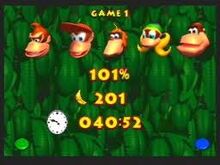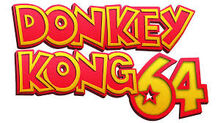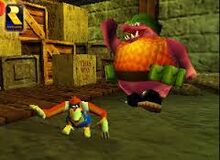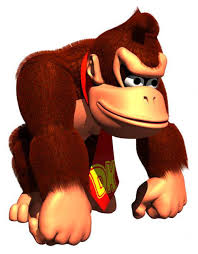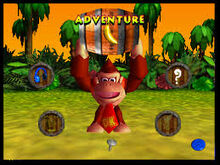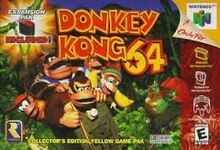 Donkey Kong 64 is a game for the N64. It is the first, and only, 3D Donkey Kong game. It is a follow-up to the Donkey Kong Country series. It had so much content, it came with an extension pack and broke the world record for most collectable items in a video game. Its nickname is Ultra Donkey Kong. It was going to be for the N64DD, but was made early. The playable characters are Donkey Kong, Diddy Kong, Lanky Kong, Tiny Kong, Chunky Kong, and Rambi.
Ad blocker interference detected!
Wikia is a free-to-use site that makes money from advertising. We have a modified experience for viewers using ad blockers

Wikia is not accessible if you've made further modifications. Remove the custom ad blocker rule(s) and the page will load as expected.