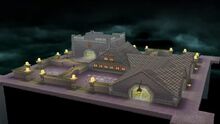 Twilight House is a retro course from Mario Kart DS that is in Mario Kart Wii. It is in the middle of a forest at night. In coin runs, it is really easy to get coins because they are in all the rooms. It is hard to not fall of the edge while doing a turn. There was a tournament for this stage where it was turned into a track. It had five laps and players could only use the Wii Wheel.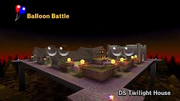 Ad blocker interference detected!
Wikia is a free-to-use site that makes money from advertising. We have a modified experience for viewers using ad blockers

Wikia is not accessible if you've made further modifications. Remove the custom ad blocker rule(s) and the page will load as expected.