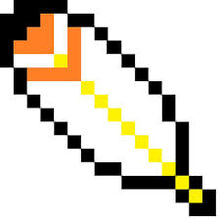 The Cape Feather is a powerup in the Super Mario series. It first appeared in Super Mario World. They allow Mario to fly with his cape. However, if Mario stops flying, he'll fall. If he runs out of flight, he falls head first to the ground. You need to have a big run up and jump to get Mario to fly. The Cape Feather also allows him to glide.
Ad blocker interference detected!
Wikia is a free-to-use site that makes money from advertising. We have a modified experience for viewers using ad blockers

Wikia is not accessible if you've made further modifications. Remove the custom ad blocker rule(s) and the page will load as expected.